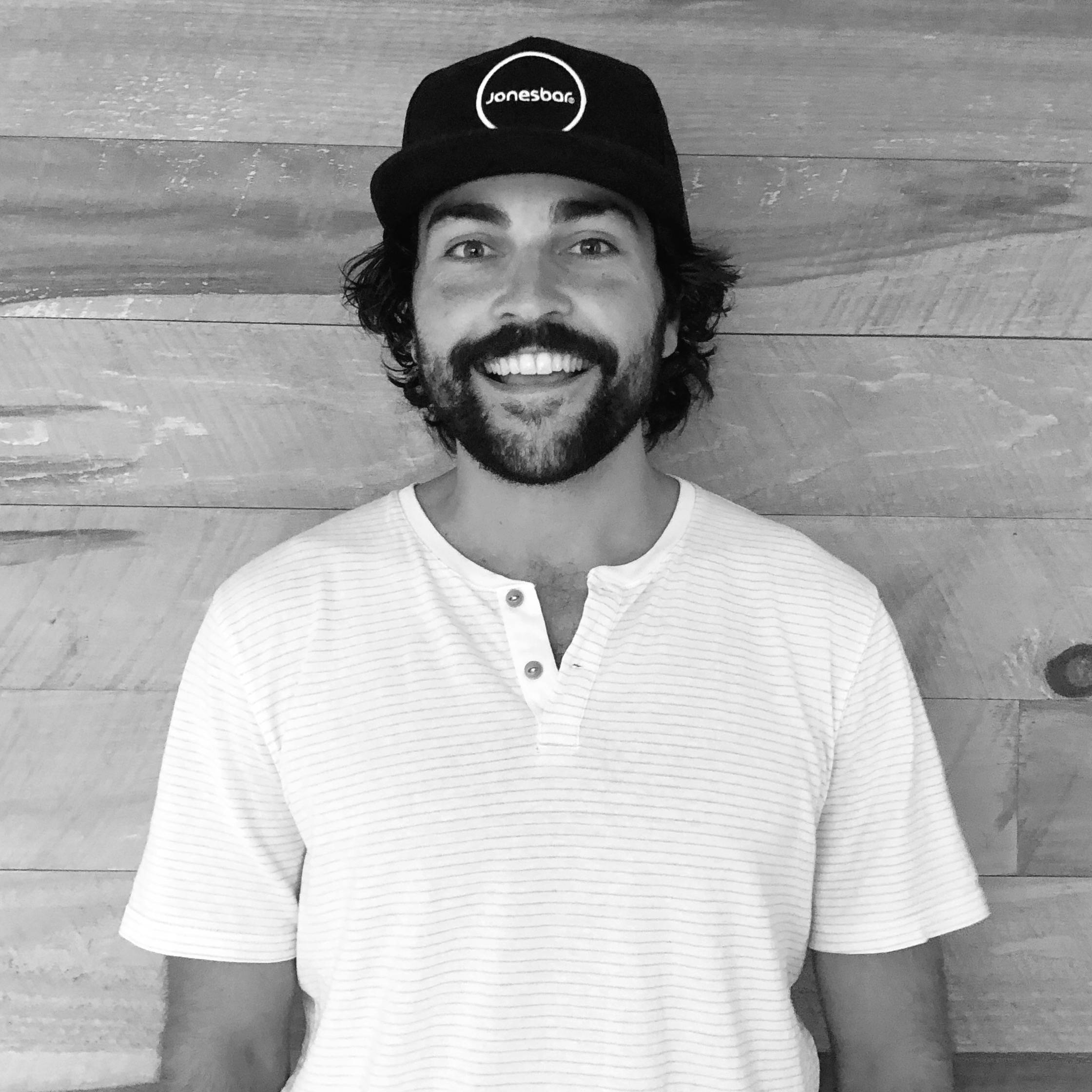 taylor jones - founder/ceo
this is taylor.
originally from ann arbor, michigan and now resides in manasquan, nj.
taylor lives a very active lifestyle which spurred his interest for creating an organic and simple alternative to what was available on shelves.
his life is an adventure and he always has a bar in his pocket; whether it's a marathon paddle board race around manhattan, hiking the coast or just traveling around.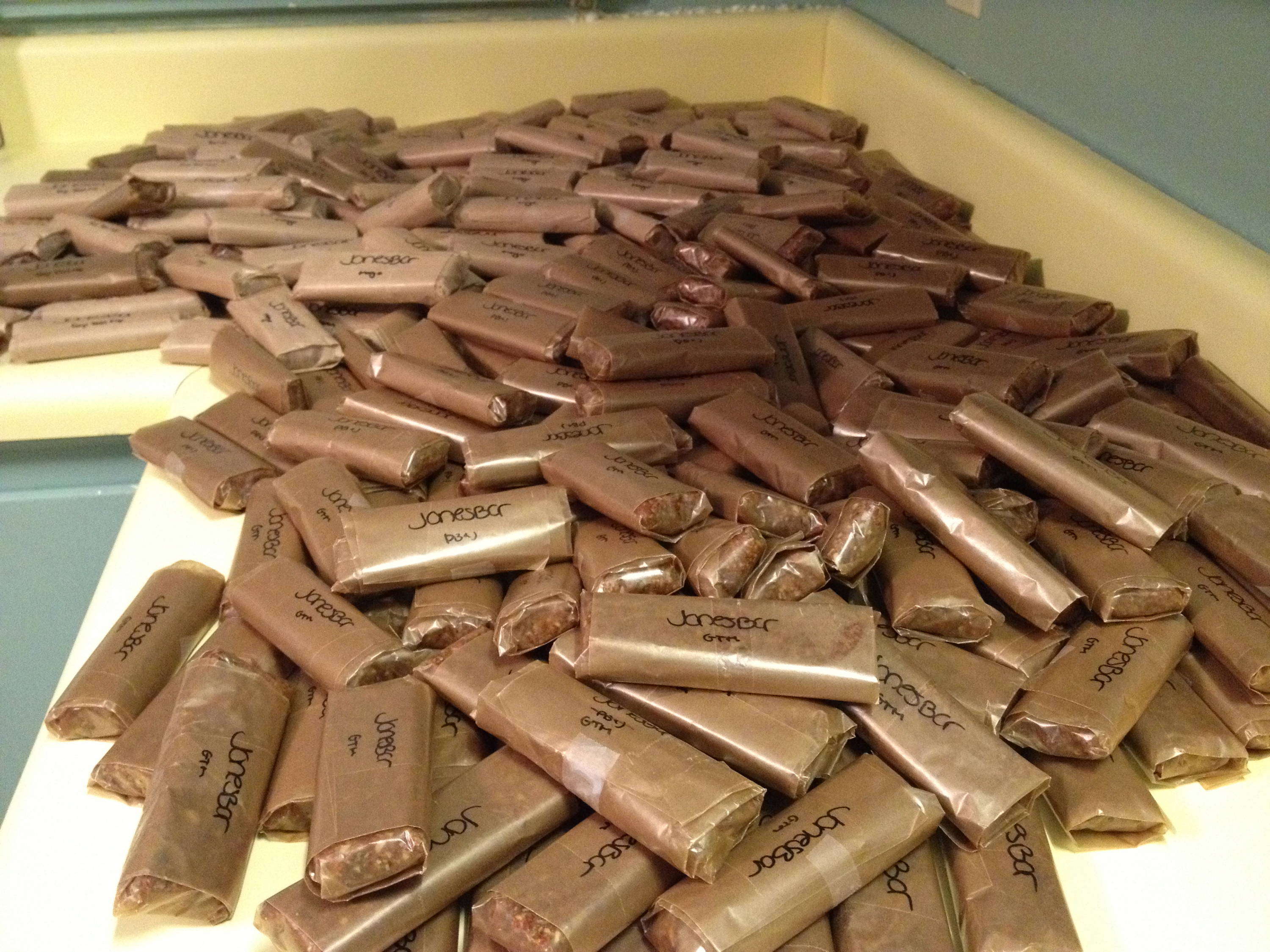 let's rewind to 2012.

before we officially launched we spent many hours perfecting our craft.
the original process was simple, but labor intensive.
taylor blended bars in his mom's kitchen, wrapped them in wax paper and hand wrote jonesbar on each.
we instantly fell in love with the texture, flavor and simplicity of the bars.our original lineup included coconut, pb+j, mango and goji trail mix.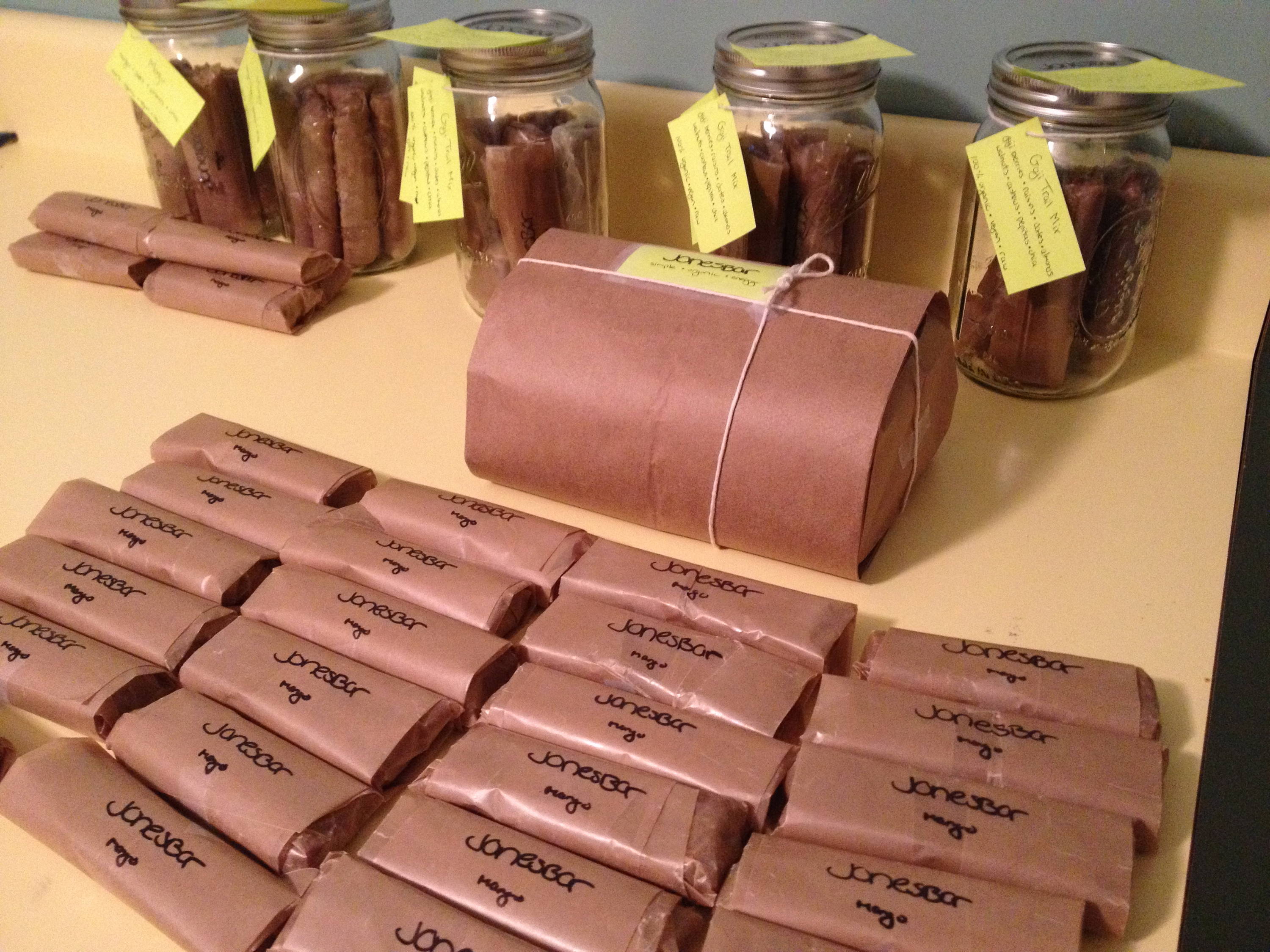 cube life.
taylor was still working his nine to five with the dream of one day working for himself.
he was devoted to the corporate world by day and jonesbar by night.
all our bars were handmade one at a time and we originally packaged bars in mason jars.
it was a simple process: customers would finish their bars, return the jar and repeat.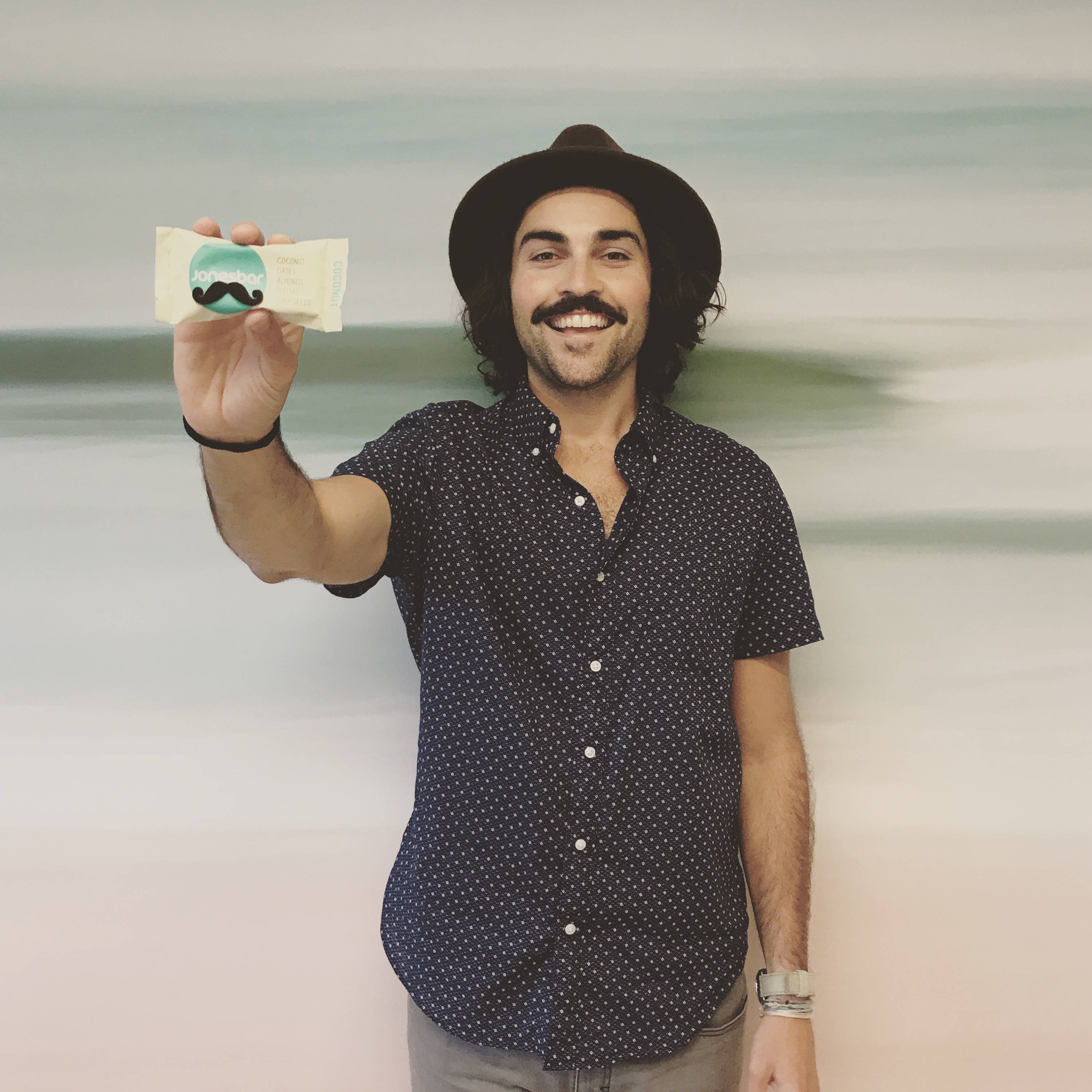 quick sidenote (and word from taylor).
jonesbar was almost jones burrito company.
i tend to have my best ideas when i'm flying and fortunately/unfortunately i flew a lot for my past corporate gig. one flight in particular, something clicked and i knew i wanted to start my own thing and that was a burrito shop… i have a serious obsession with mexican food.
meanwhile, i got my hands on a very inspirational book (stolen from my sister), start something that matters, by blake mycoskie. every word resonated with me and i knew what i needed to do.
what started as a burrito concept quickly evolved into jonesbar as i was surviving off of energy bars while traveling and living an active lifestyle. i wanted more out of what i was putting in my body so i began making my own.
creating a brand.

with the recipes nearly perfected we shifted gears to create packaging and establish our brand.
taylor thought this process would take a couple months. it did not, more like two years.
once the packaging was done, we needed to move production out of mom's kitchen...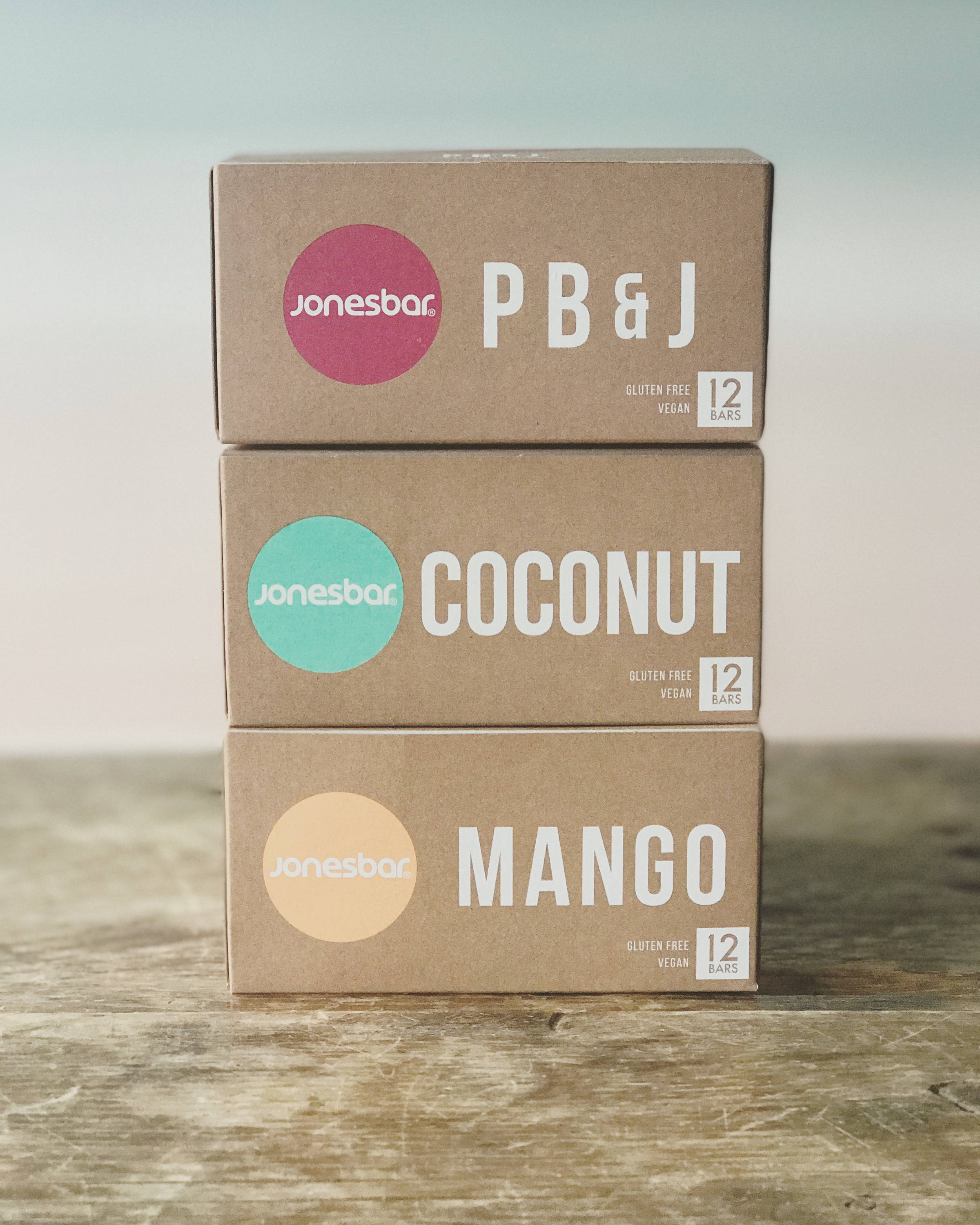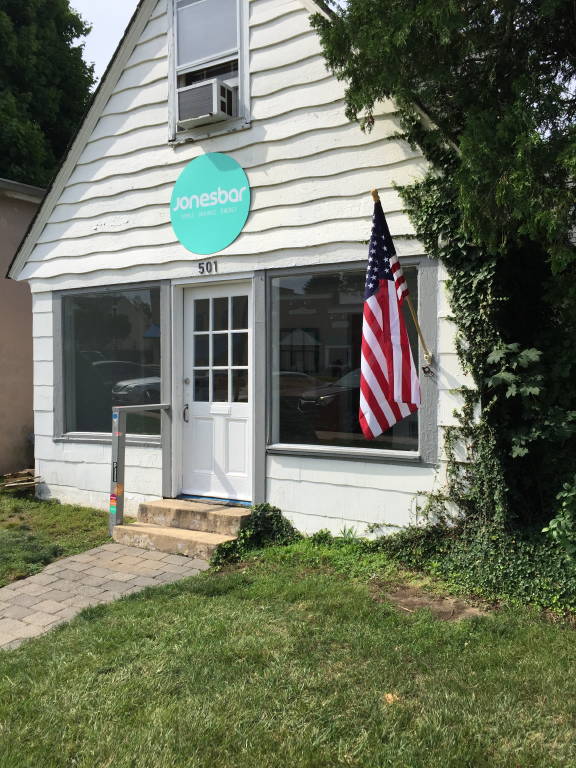 it officially began here in 2015.

we built out our first commercial kitchen in the small beach town of sea girt, nj with the help from some good friends.
we filled out this 125 sqft space very quickly and began selling jonesbars up and down the streets of monmouth county.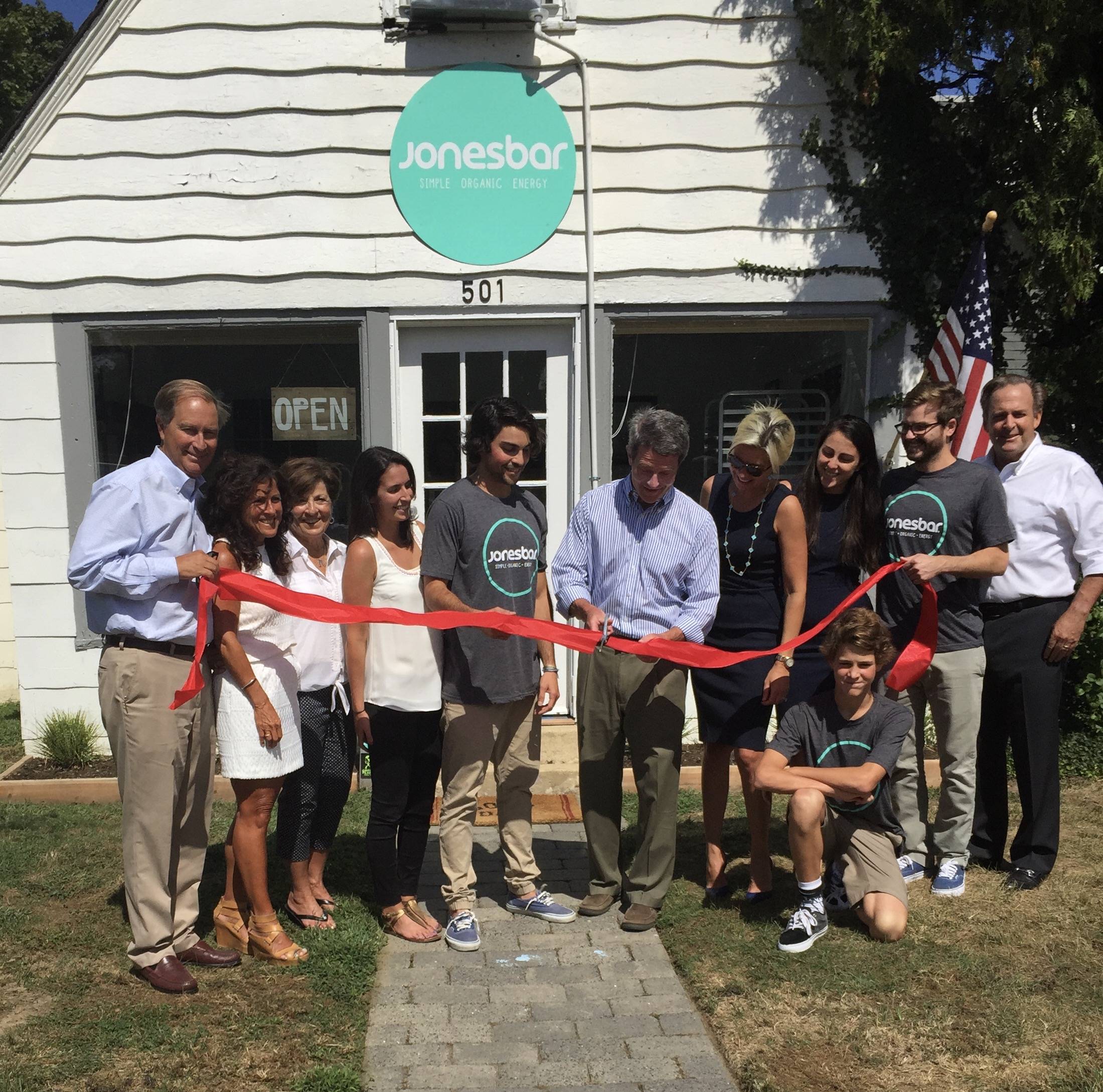 ribbon cutting.

9.17.2015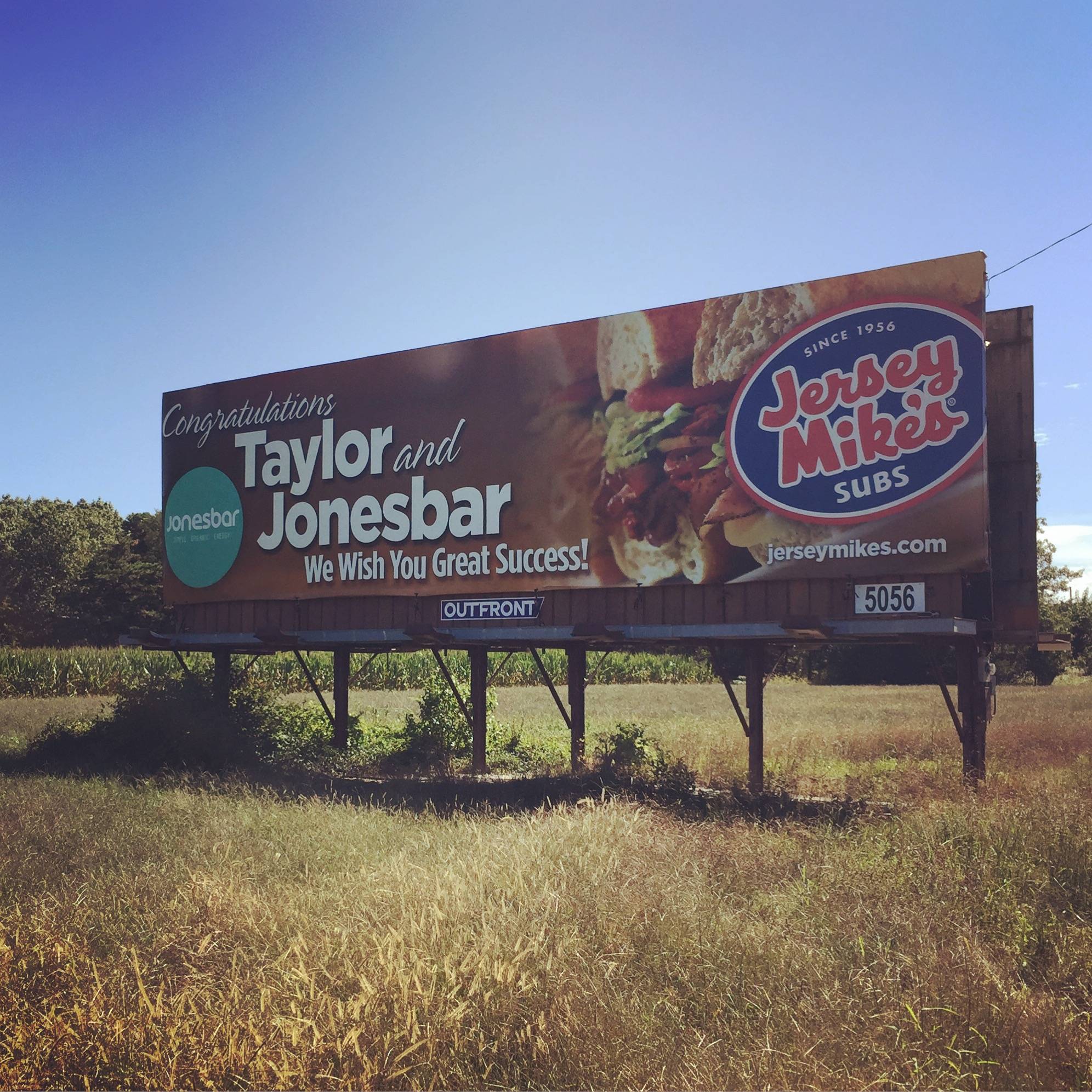 love + support.

jonesbars success is nothing without all the love and support from our friends and family.
we were extremely humbled and grateful for the warm wishes from taylor's previous company.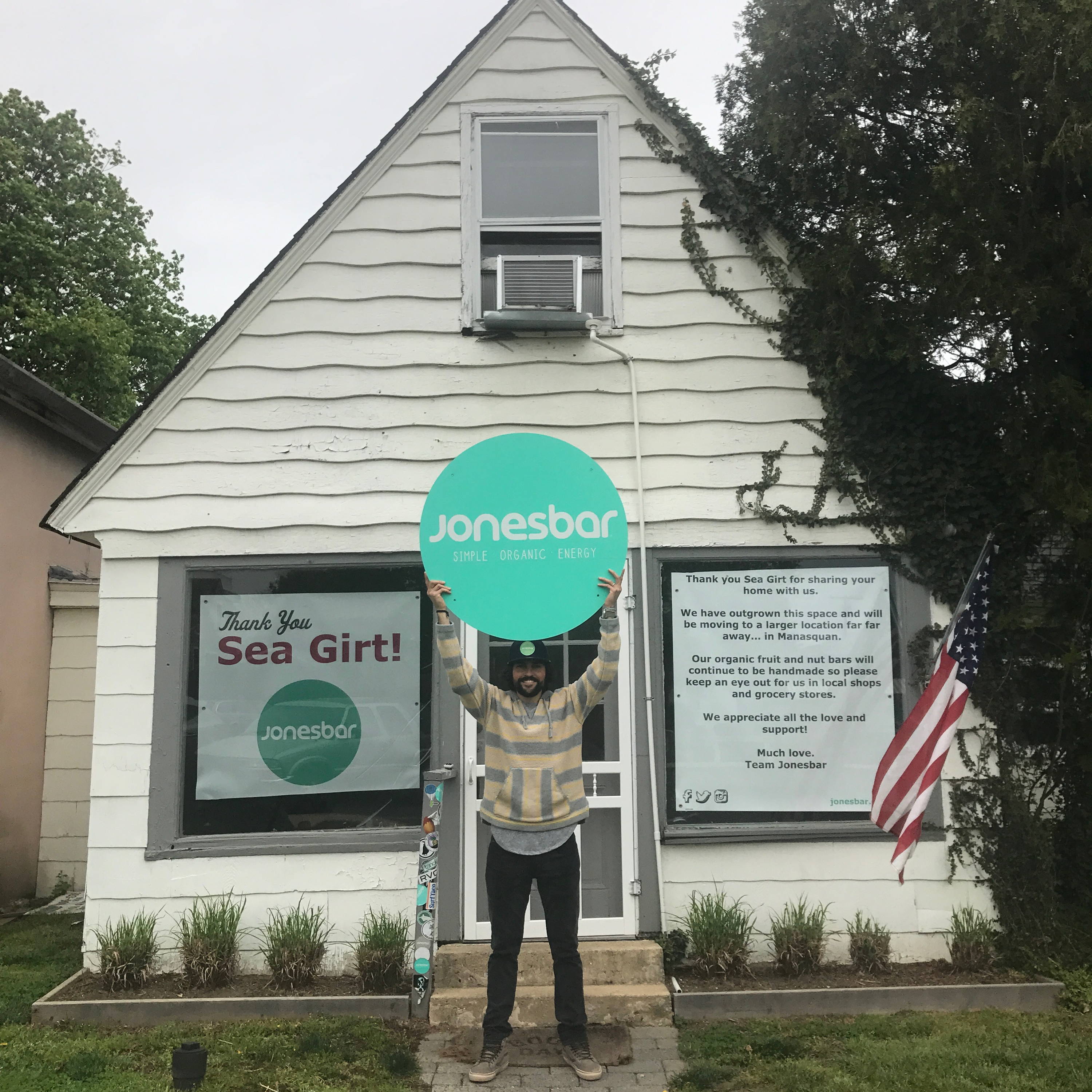 bittersweet goodbye.

we officially outgrew our humble little shop in 2017.
thousands of bars were rolled out in this space and it was time to take our momentum to a bigger location.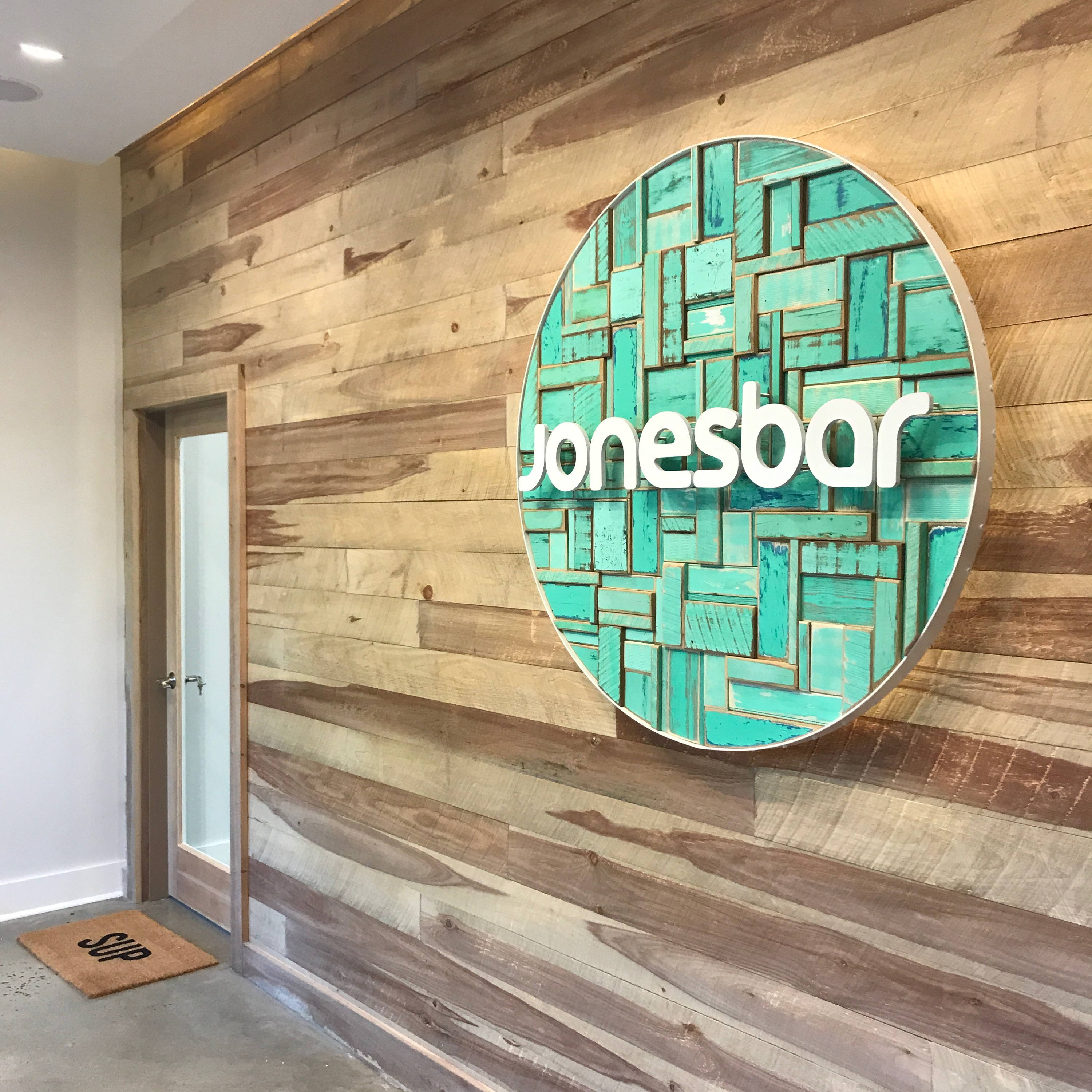 the new shop.

goodbye sea girt and hello manasquan, nj.
we built out a beautiful new 4,000 sqft shop with plenty of room to grow.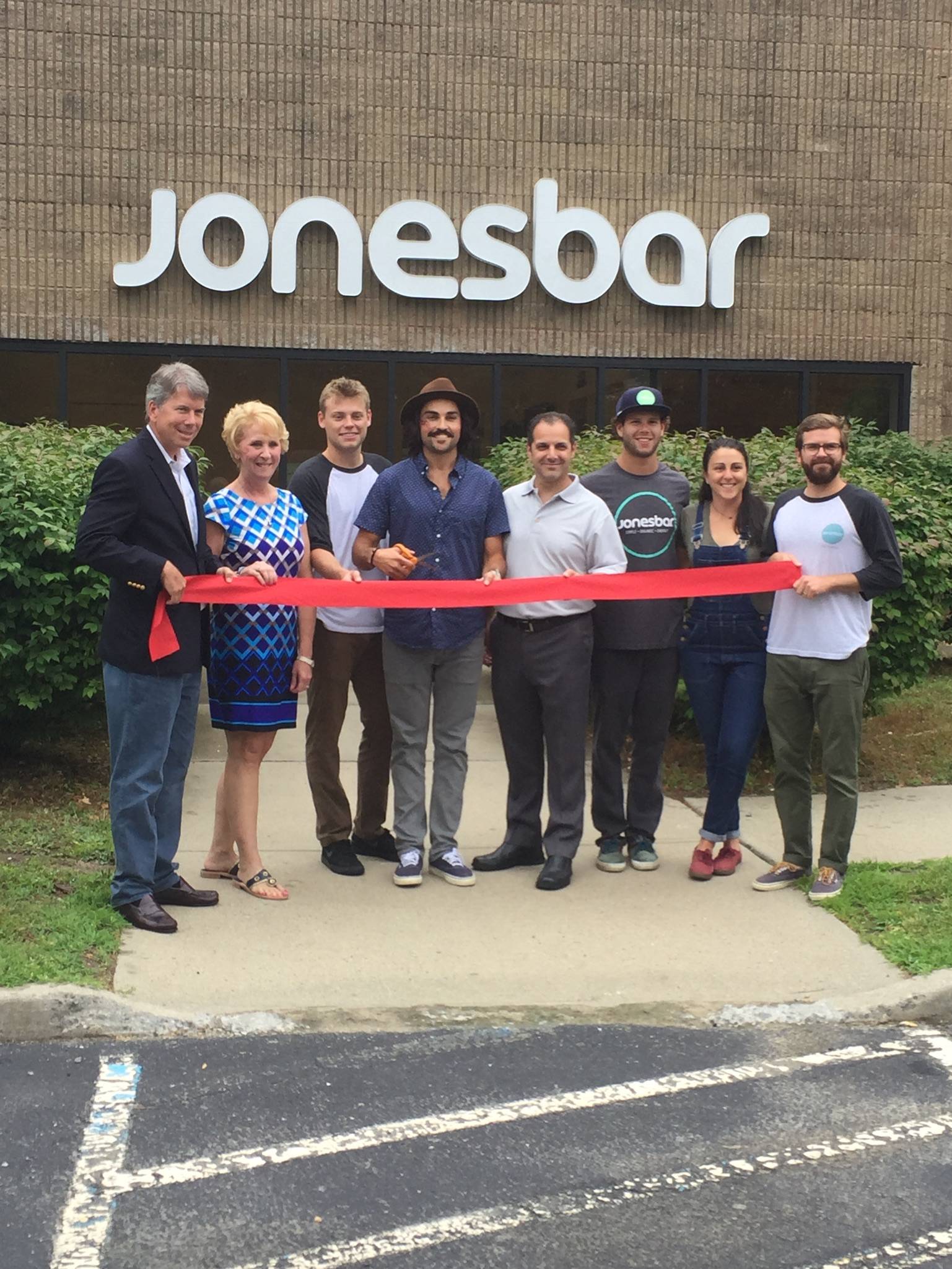 ribbon cutting.

7.14.2017